Santa Mini Sessions – Cookies with Santa at KSD – Updated December, 2019.
There may be only a small handful of Santas that sign, but I'm pretty sure the best is right here in central Kentucky! I teamed up with Mrs. Byrne and Santa Jay for the second annual Cookies with Santa event at the Kentucky School for the Deaf. If you missed the event this year, keep reading for all of the details and make sure you join us next year! If you attended the event and had your pictures made with Santa, scroll down for instructions on accessing your images! Images will be in the gallery prior to Christmas so if you aren't seeing them yet, check back!
Santa Mini Sessions – Cookies with Santa at KSD
First of all, let me begin by saying how much fun I had at the second annual Cookies with Santa event at the Kentucky School for the Deaf! Furthermore, it was certainly a success! I was very pleased with how these Santa mini sessions turned out!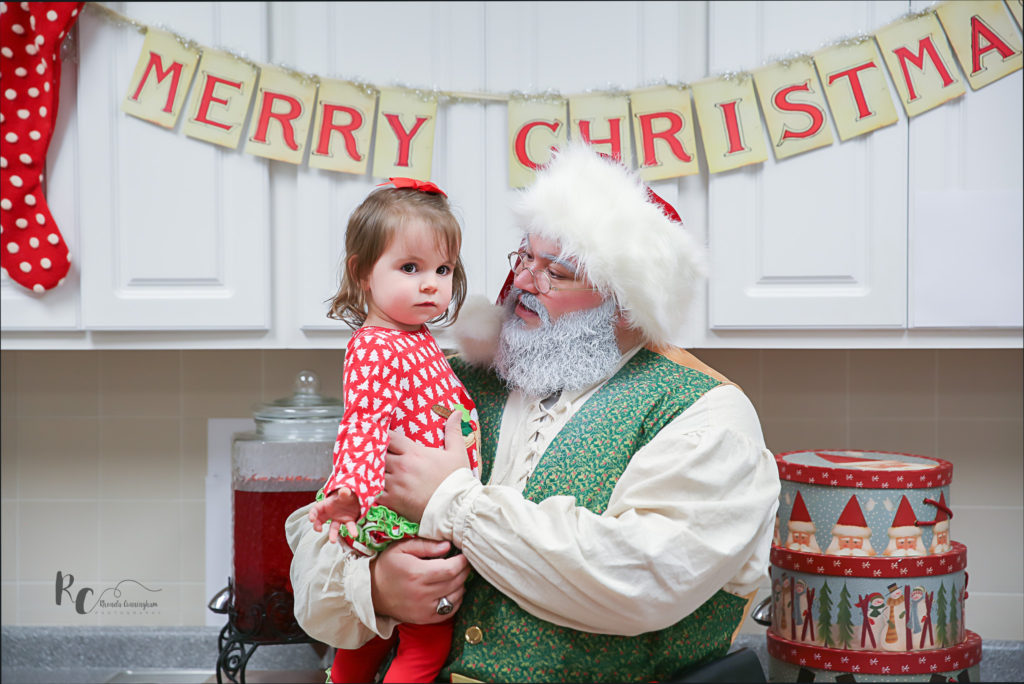 Cookies with Santa
If you missed out, here is the scoop! The KSD culinary class held this event as a fundraiser. The goal was to raise some money for the KSD Culinary team. The students baked the cookies, made the frosting, and packaged them nicely! Most importantly, those attending the event got to decorate a dozen cookies to take home! Furthermore, some even opted to have a Santa Mini Session with me and Santa Jay! Santa Jay is one of the few Santas in the country who knows American Sign Language. This made the event even more special for the children who sign as they were able to communicate with him and tell him exactly what was on their wish list this year! Those that signed up for the portrait session got to spend a little bit of time with Santa, decorate a cookie with him, and get some great big Santa hugs! 100% of the proceeds benefited the KSD Culinary team. If you missed out this year, be sure and follow the KSD Culinary facebook page so you don't miss out next year!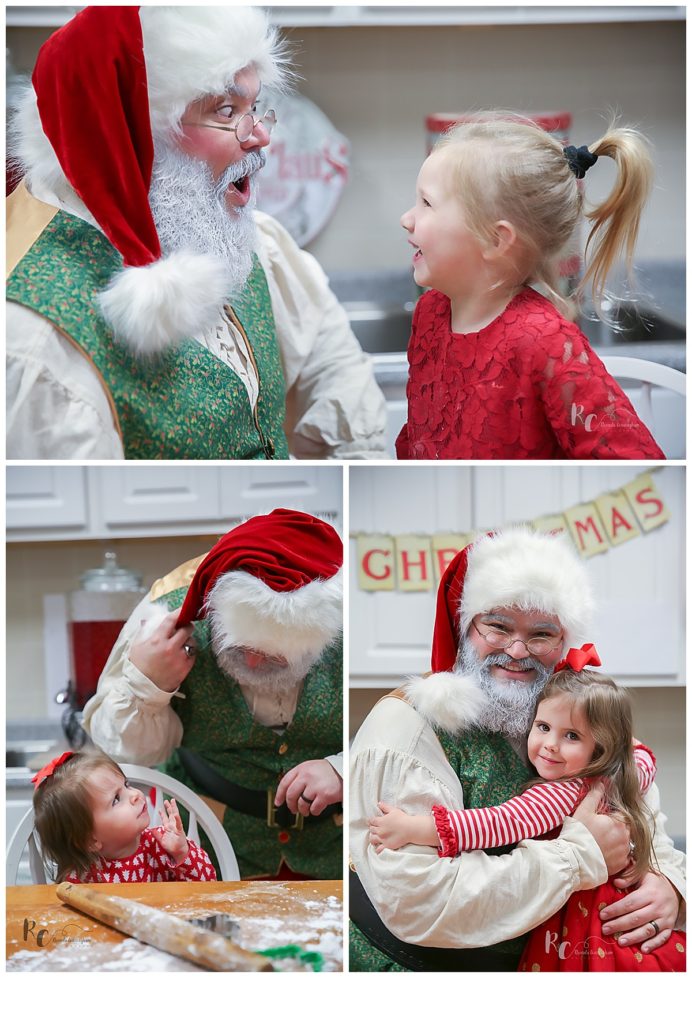 Santa Mini Sessions – Downloading Your Portraits
If you had your picture made with Santa, they will be ready for download prior to Christmas! Simply follow these steps:
Click HERE to access the gallery.
Enter the password located on the instructions you received at the event (all one word – no spaces).
Click Enter.
Click Open.
Hover over each of your images. You will see 3 options appear at the top of the portrait (like, download, & share to social media).
Click the middle download button.
Enter your email address and the PIN number.
Do this for each of your images (this should go without saying, but please only download your images).
Do you love your Santa portraits, but want more??!!
As always, I've greatly enjoyed volunteering with the KSD students and staff to make this event a success!  If you enjoyed your experience, I would be grateful for a quick Google review! Once you've left a review, send me a message and I'll gift you an additional portrait(s) from the event as a token of my appreciation!  
To leave a review, click HERE.
If you have any questions, feel free to contact me!
Contact Rhonda