Two Year Old Session
Rhonda is one of the most professional photographers I've ever worked with. She responds immediately to emails and texts and the turnaround for our pictures took about a week. It was a wonderful experience working with her and we love our daughter's pictures.
I was looking for a photographer for my daughter's 2 year birthday pics and found Rhonda's studio. She immediately responded to my email to see if we could make certain days work. Once we ironed out the details she sent a questionnaire about my favorite colors and where the pictures would hang in our house, which I have never been asked before. It was such a nice touch to know that she really cares about the quality of her work that it's going to hang in our home for years.
Her studio is GORGEOUS. It has the best lighting and she has a lot of options for poses and dress changes. She provided the clothing for the pictures but also had the option for me to bring my own clothes, which again, no photographer has ever given before. She was great with my daughter (who takes a while to warm up to new people) and so patient. I was afraid we'd be on a strict time limit but Rhonda took the time to let my daughter warm up to take pictures. She had bubbles to entertain her and they worked really well with our pictures.
Rhonda edited our pictures and took out the redness in my daughter's face where she had been crying, so you couldn't even tell in pictures that she was ever upset. She let me pick out the pictures I wanted based on the package we purchased, and a week later when I said I wanted more pictures, she gave me access to gallery to purchase more. It was so hard to pick out a certain number because they were all so good.
I highly recommend Rhonda if you're looking for a Central Kentucky photographer.
Samantha Allen
LEXINGTON
Fantastic photographer
Rhonda was fantastic. She was willing to work with our crazy schedules and walk us through the whole process even before we went there. We got first year pictures of our daughter done and was able to get in a few family pictures as well. She was so open and understanding to dealing with a one-year old and had so many different ideas and outfits. We ended up getting the digital access to all of the pictures because they came out so fantastic we couldn't decide on just a couple. We definitely will look to use Rhonda again in the future.
Tracy Gastineau-Stevens
Nicholasville Ky
Maternity and Newborn Photos
Rhonda did a wonderful job with both my maternity shoot and the newborn shoot. For my maternity photos she had beautiful outdoor scenery and was so patient with our dogs! They were a bit wild but she had some amazing shots of them with me. The newborn photos turned out amazing and she had everything planned and ready to go when we got there. For both shoots I felt very prepared and never felt rushed. She made us feel very comfortable and it showed in our pictures. I highly recommend Rhonda for any of your photography needs
Sydney Lewis
Lexington, KY
Amazing photographer for your maternity shoot!
Rhonda was such a pleasure to work with and did an incredible job with my maternity shoot. She made the whole process seamless, from the time I reached out to her to getting our photos back. She was responsive and really tailored the shoot to fit my vision. She also has a great maternity closet with a variety of dresses and robes you can borrow day-of. She can also book hair and makeup artists for you, which I did since it was so much more convenient for me to get it done on-site. An added bonus is that her studio is located on her beautiful farm, so you have the option for indoor and outdoor shots. Day of the shoot, she made me and my husband feel so at ease and comfortable in front of the camera (as comfortable as I could get at 31 weeks :)). The photos looked amazing and I'm so thankful she captured this special moment for me and my husband. She's an amazing photographer and I highly recommend her for your maternity shoot!
Janella Hurst
Lexington, KY
Senior Photos- 6/5 Stars!
My family and I utterly love the senior photos I received. It is evident by the product that this will not be your mundane photoshoot! She is very willing to work with your needs. As a future nurse, I wanted to link an element that alluded to nursing. In the end, I could not have been more delighted with the photos. I would unquestionably recommend this to anyone who is trying to capture something really special!
Destin Newman
Cincinnati, Ohio
Maternity photos
Rhonda does such an amazing job. She takes her time to listen to her clients and puts together a wonderful experience. I am always nervous and she made me feel at ease. The photos turned out absolutely beautiful and I would highly recommend her.
Katie Kulhanek
Luxemburg, Wisconsin
Twin Newborn Session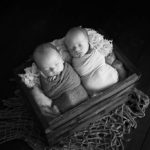 Rhonda was absolutely wonderful working with our boys during their newborn session. She was extremely gentle, patient, and her love for children was present for sure. Her session scheduling included feeding/ soothing times for the babies and that was more than appreciated. She managed to get both babies into perfect poses , and captured photos that were breathtaking. Her studio is beautiful, very clean and tidy, and professionally equipped. I highly recommend allowing Rhonda to capture photos of those that you love.
Cindy Parker
NICHOLASVILLE, KY
Amazing photographer
Rhonda has taken pictures of my youngest son, and more recently, our new puppy! She is so patient, and her work is amazing! Thanks, Rhonda!
Rebekah Campbell
Danville, KY
Newborn session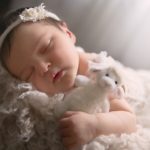 Rhonda was absolutely amazing. She was so patient with our little girl. She took her time with taking pictures and calming down Sofia when she started crying. I'm so in love with her newborn pictures. I loved working with Rhonda so much so we asked her to take pictures during Sofias baptism as well. We were not disappointed as pictures were amazing. Will definitely recommend Rhonda to all of my friends and will come back for more family pictures.
Agnieszka Budovsky
Lexington, KY
Newborn photography
Rhonda was amazing with my little girl for the newborn session. She was very patient when my little one needed to take a break to feed! She was very detail oriented and diligent when it came to getting my baby in the perfect pose. She had a beautiful variety of backdrops, headbands, swaddles, and wraps to dress my little girl in for the photo session. We were very pleased with how the photos turned out and so happy we decided to do a newborn session with Rhonda! She is very skilled in not only working with newborns, but with the camera and post-editing as well. We were very impressed! She really captured the sweetness of our baby! If only Rhonda could have froze our little girl in time so we could've kept her that tiny for longer!
Aubrey Watts
Lexington, KY
Perfect Photographs
Rhonda photographed my youngest granddaughter shortly after she was born. I was blown away at the artistry displayed in the photos! Additionally, Rhonda spent a great amount of time setting up just the "right" background and making sure our little one was content. Her patience and attention to detail was remarkable! I unreservedly recommend her to anyone searching for that perfect photograph!
Debbie Mullaney
Perryville, Kentucky
Amazing!
Amazing! Rhonda is an outstanding photographer whose love for photography is shown in the work she produces. She worked diligently and patiently with my rambunctious 4 and 6 year olds and managed to capture images that were not only beautiful but also truly captured characteristics that most photographers miss. She captured my 4 year olds dimples that only show with a true smile. She captured mischief in my 6 year olds eyes and smile. She caught them on film as they laughed. She has beautiful and trendy props but what makes her photography unique is her ability to capture her clients in their natural state. My boys played and she managed to get beautiful images that show what I see in them. I will definitely be a lifetime client!
Amanda Underwood
Nicholasville KY