Maternity Pictures in Lexington, Ky with PETS!
I can't think of anything better than outdoor maternity sessions. Except….outdoor maternity sessions during the fall season! Maternity pictures in Lexington, Ky – it doesn't get better than that! UNLESS….you throw not one, not two, but THREE dogs in the mix!
Yep, you saw that right! Three furbabies joined us for maternity pictures. If you know me well, you know I LOVE animals and they are ALWAYS welcome! With animals, however, you never quite know how the session will turn out. Above all, you just have to go with it! The mom-to-be got these sweet babes all ready for their portrait session, all nice and clean. What we did not plan for was them jumping in the POND before any pictures were taken! Furthermore, they did not care that the summer draught had dried up all, but a two foot span of water. Certainly they did not care that it was merely 6 inches deep. They are labs and they did what labs do. In short, get wet from head to tail! None the less, we managed some cute maternity portraits, wet dogs included!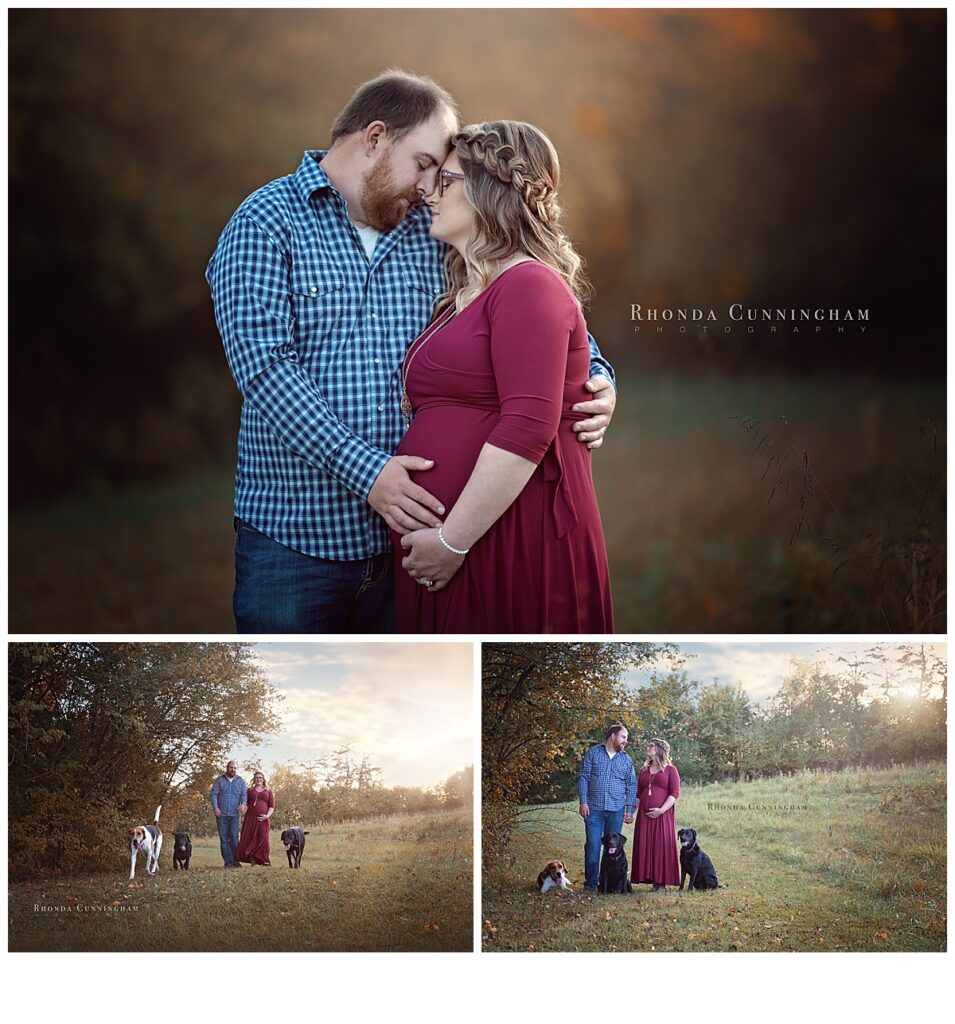 Baby Belly Competition, Anyone?!
After that, that being several shots with the pups, we let them explore and continued on. Sydney and Jamie were naturals and ready for a few fun belly bump competition photos. Check it out! Who is growing that bump the best?!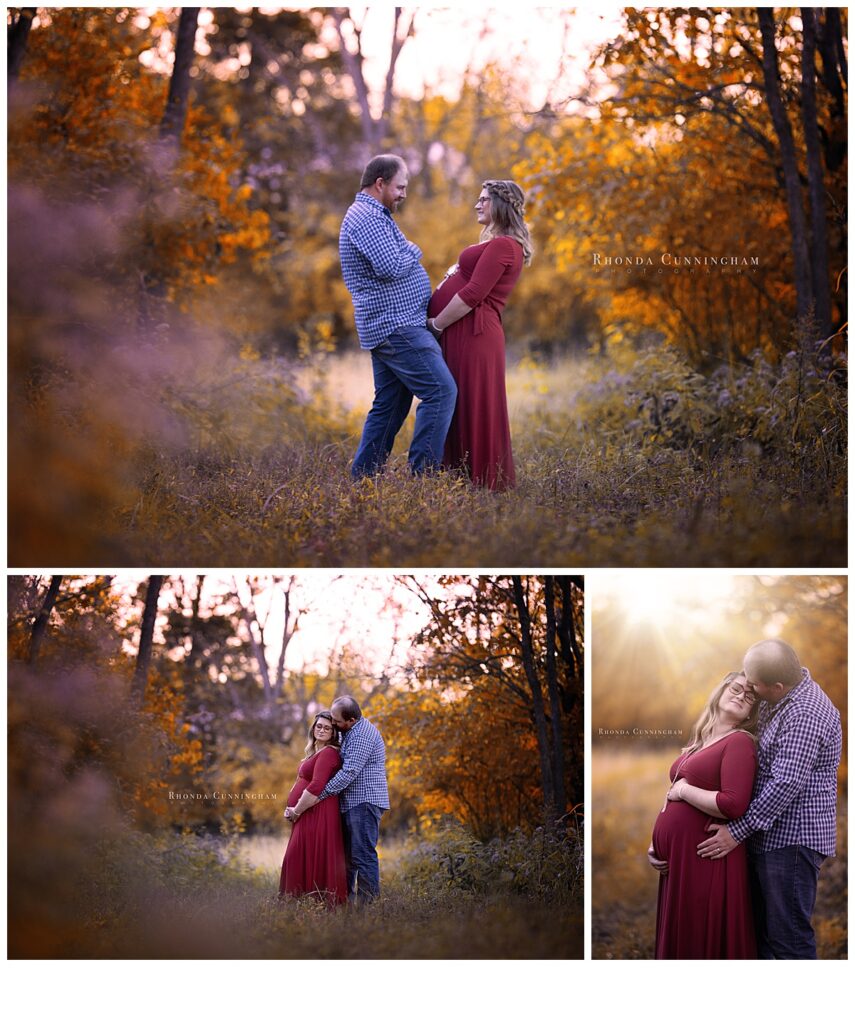 I always like to capture a few images of mom alone. There is nothing more beautiful than an expecting mom. Sydney simply glows.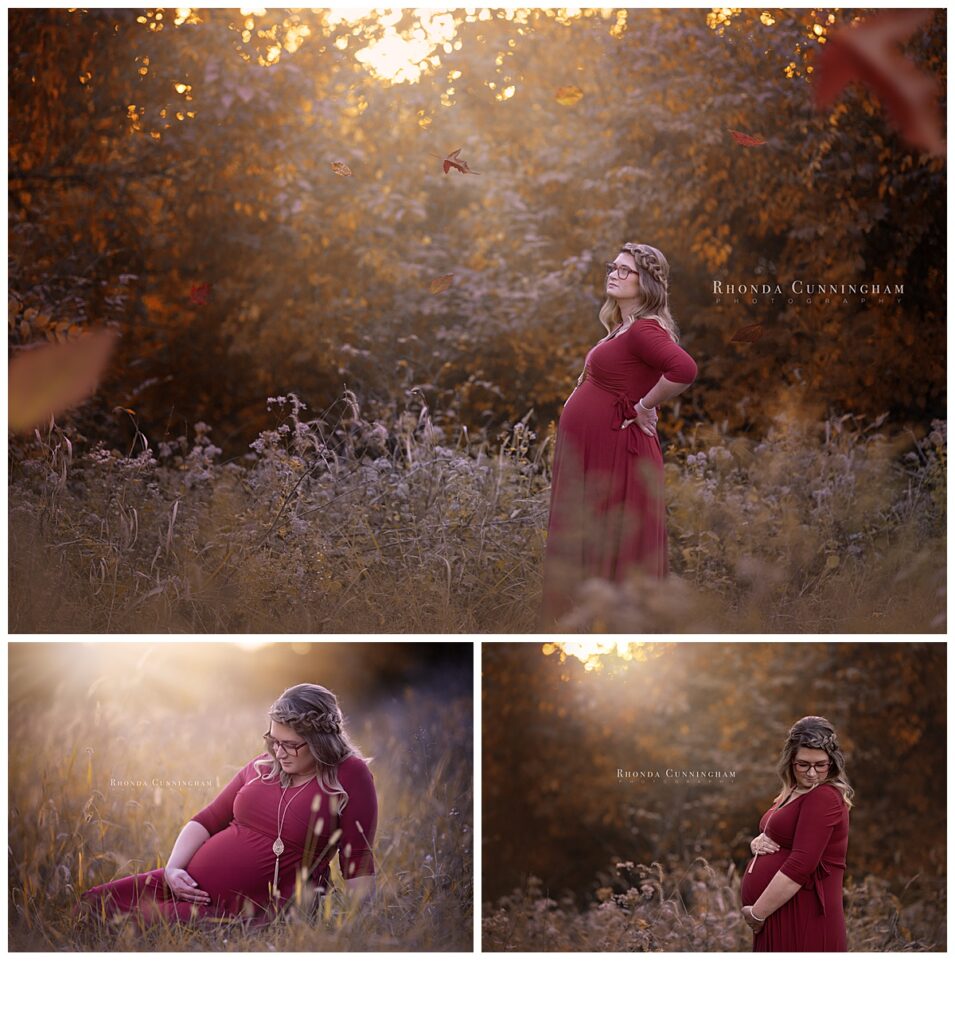 Sunsets and Silhouette Maternity Pictures
We wrapped up the evening with a few of my favorites – sunsets and silhouettes. The sunsets here are perfect for maternity pictures in Lexington, Ky. They aren't too late, not too early. And right after the sun goes down, the most beautiful colors can be captured. I can't think of a more perfect way to end a session and show off that sweet little baby bump!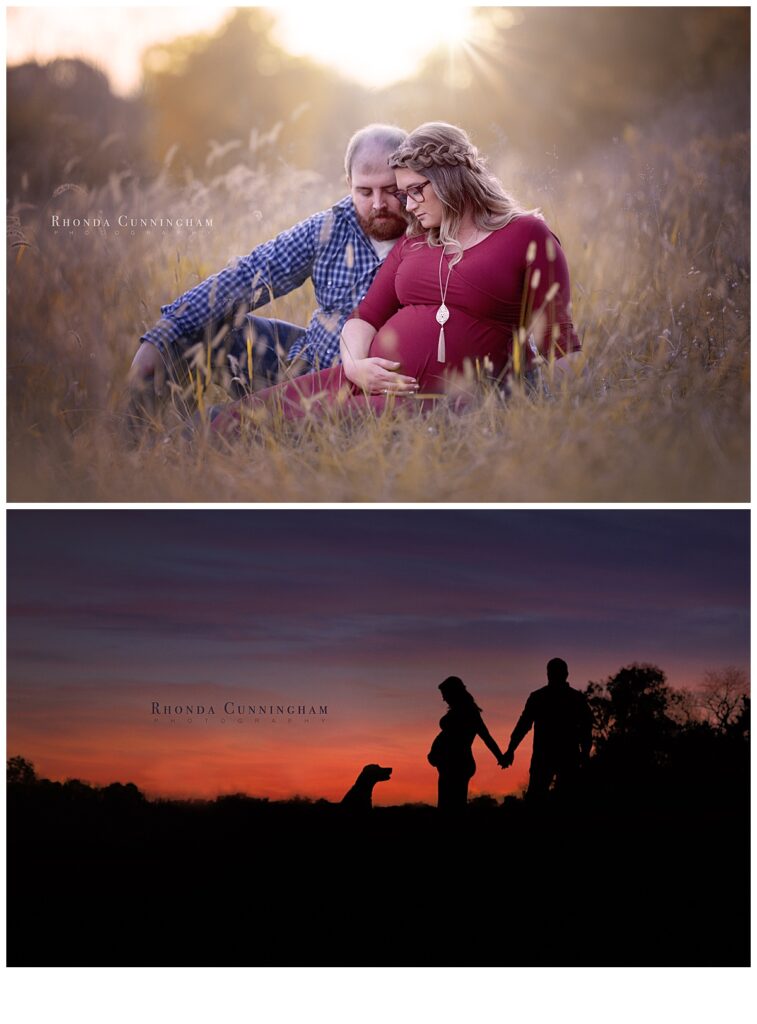 In conclusion, it was an exceptional session. Firstly, we all got a good laugh. Secondly, the fall colors showed all of their glory. Most importantly, we got some perfect maternity pictures!
If you're looking to have maternity pictures in Lexington, Ky, I'd love to chat! Click HERE to send me a message! I'm a full service photographer serving all of central Kentucky.