Lexington, KY Family Photographer
Holiday Portrait Sessions
It's that time of year! Families everywhere are having Christmas portraits made. Many of these will be sent out as beautiful Christmas cards to spread the holiday cheer. This is one of the busiest times of the year for many photographers. As a Lexington, KY Family Photographer myself, I've been busy capturing the sweet smiles of children decked out in their holiday best! It was a joy to wrap up my holiday sessions with sweet Sammy and Elijah. Sammy was a total ham in front of the camera! Her brother, on the other hand, wanted nothing to do with me snapping his pic! With a few bubbles and some silly songs, we were able to capture some great shots nonetheless! Check out these two sweet babes with smiles that last for days….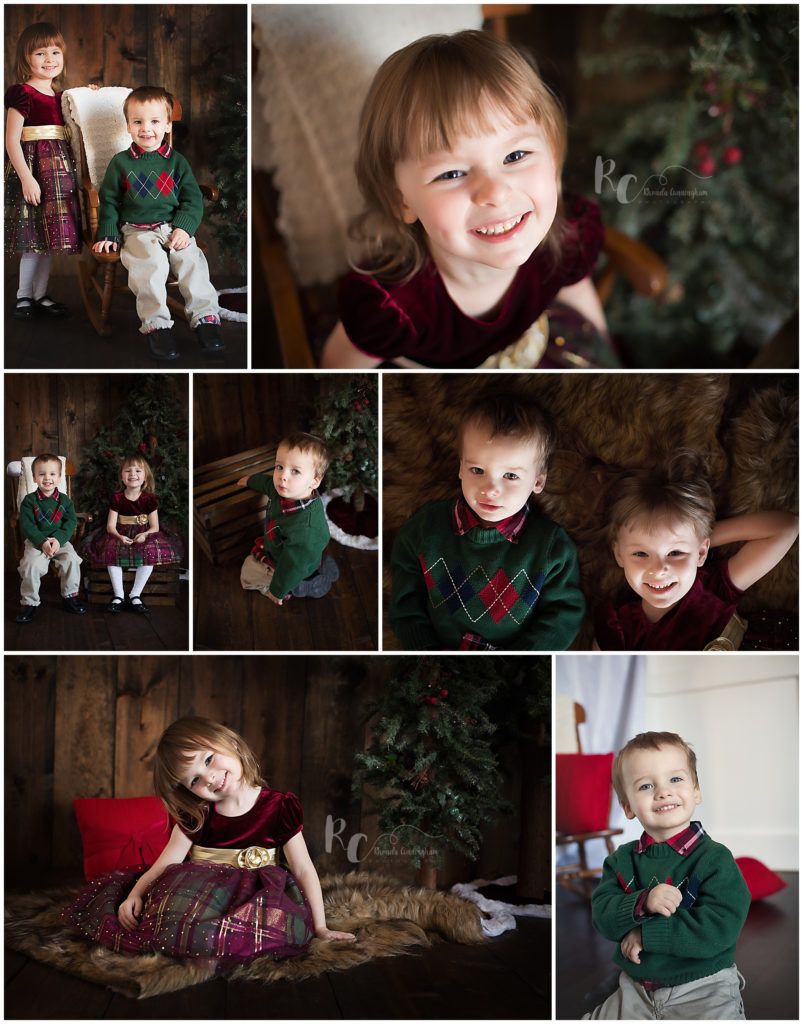 It certainly took Elijah a bit of time to warm up, but once he did he was full of smiles. I've yet to come across a child that I couldn't steal some giggles out of. He was no exception!
If you're looking for a photographer in Central Kentucky, I'd love to capture your precious moments. I specialize in newborn, child, and family portraits. The studio is located on a beautiful 20 acres allowing for both in studio and outdoor shots on-location. While the studio is located in Harrodsburg, KY (just 20 minutes from Lexington), I am available for travel for all outdoor sessions as well as in-home newborn sessions. I serve clients in all surrounding counties including Lexington, Nicholasville, Lancaster, Danville, Lawrenceburg, and Versailles. I take great pride in serving clients with a luxurious, full service photography experience. Take a look around the website and feel free to contact me. I would love to start designing your newborn, child, or family portrait session today!